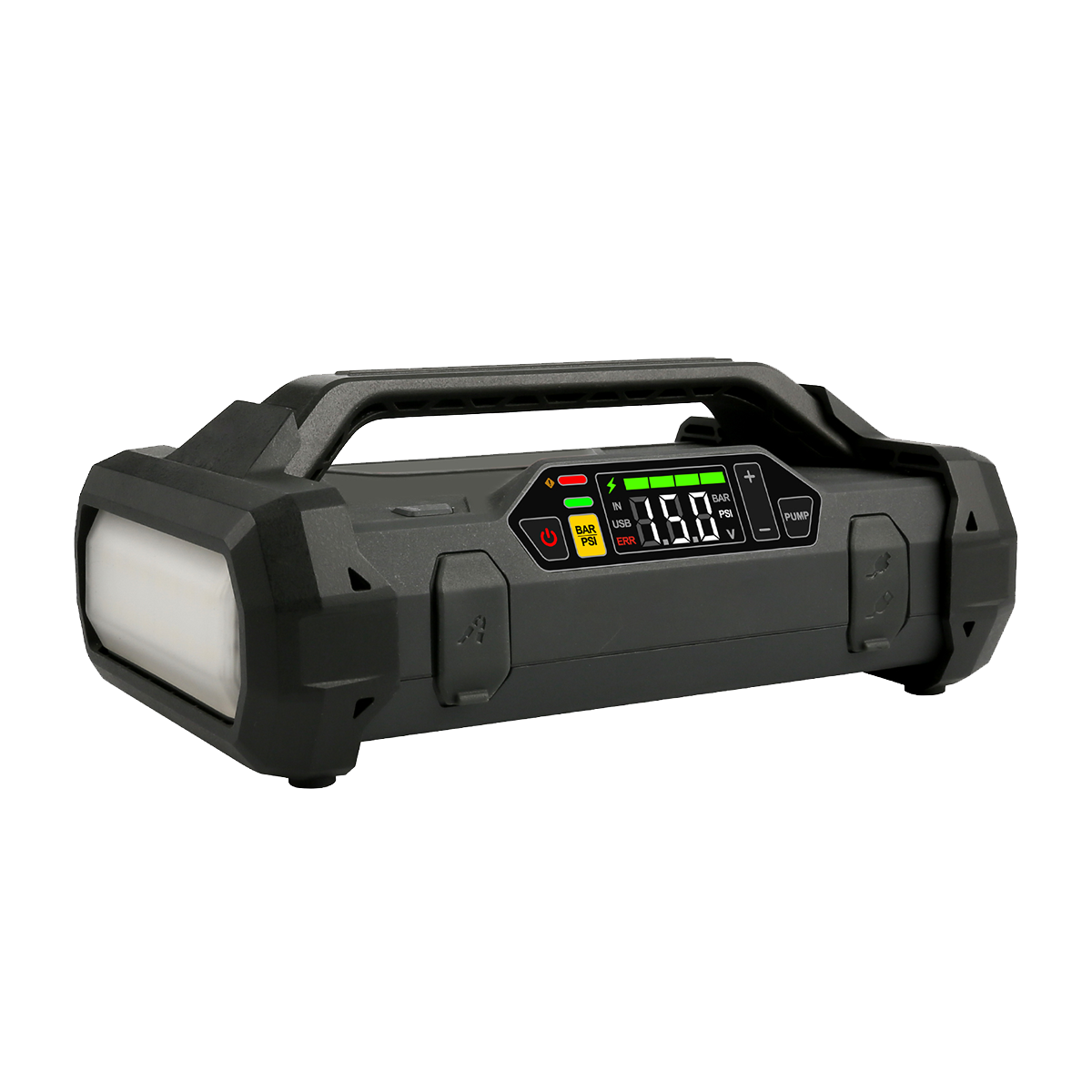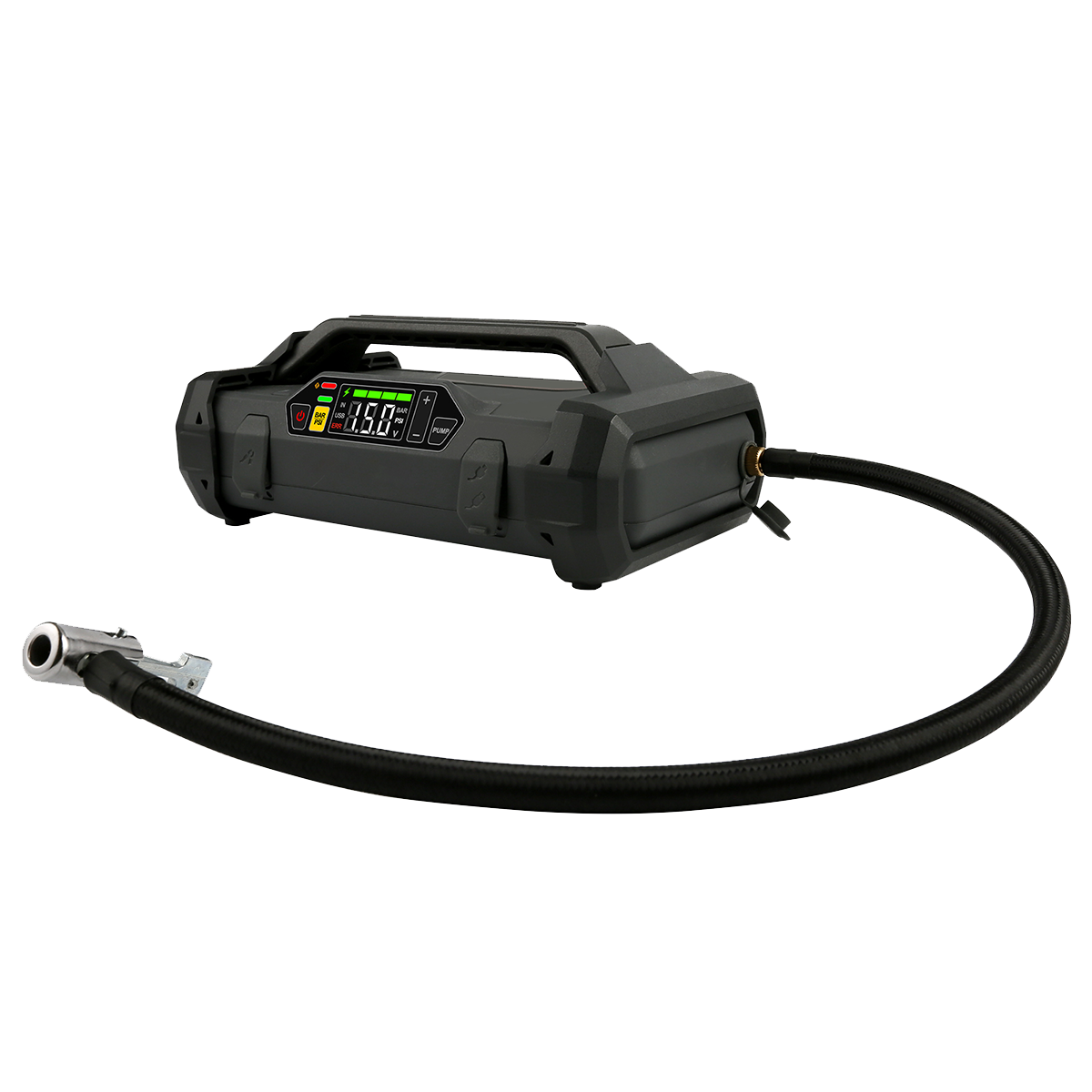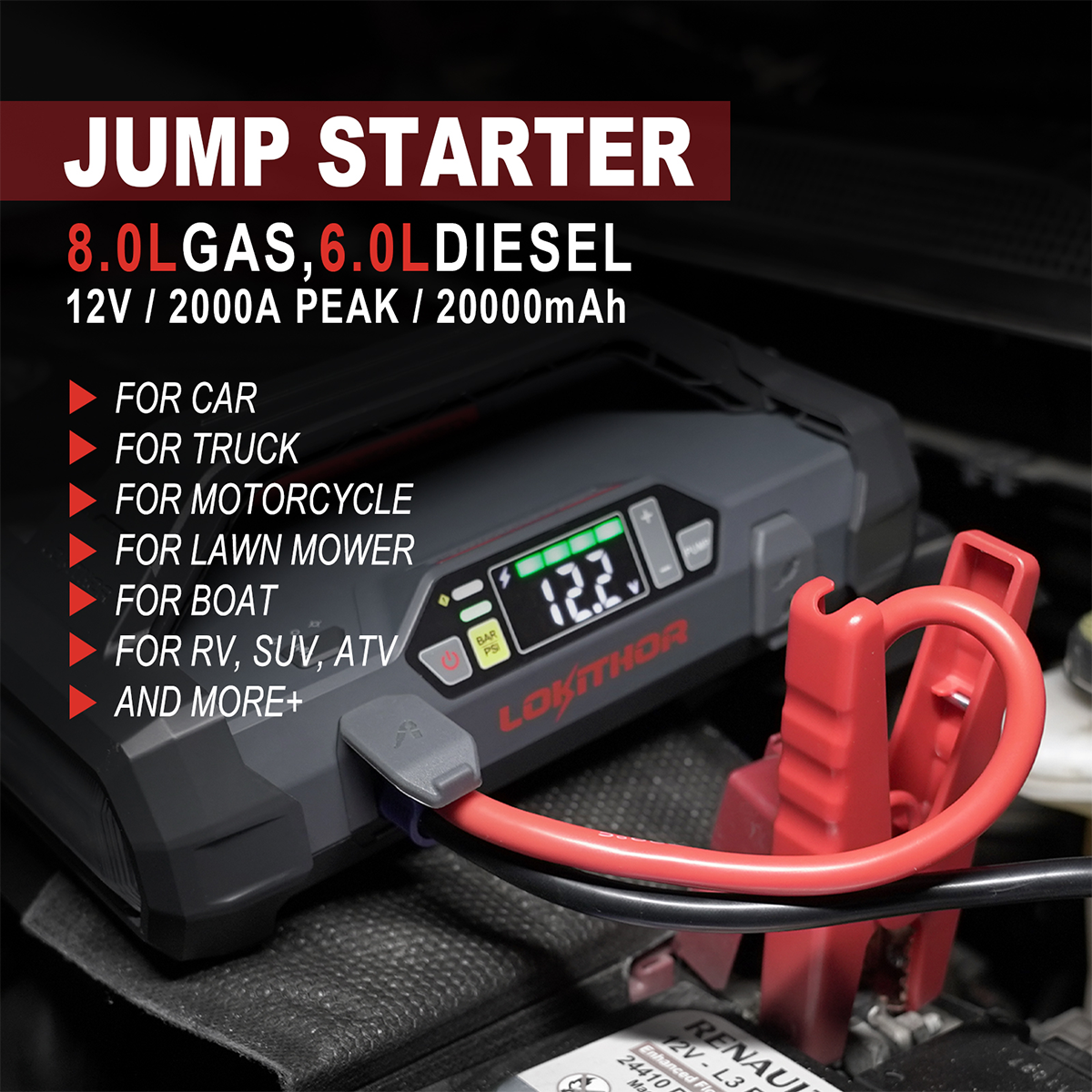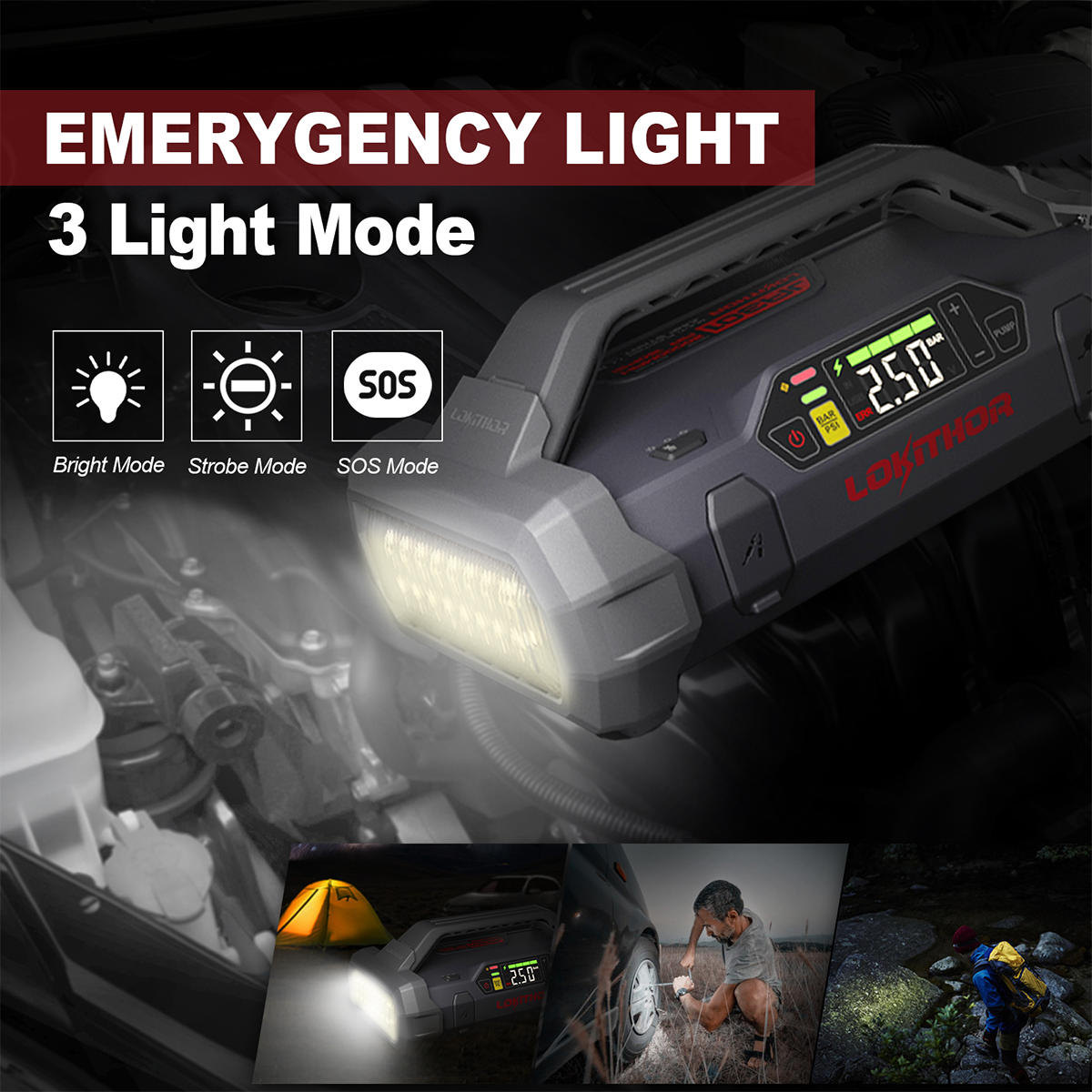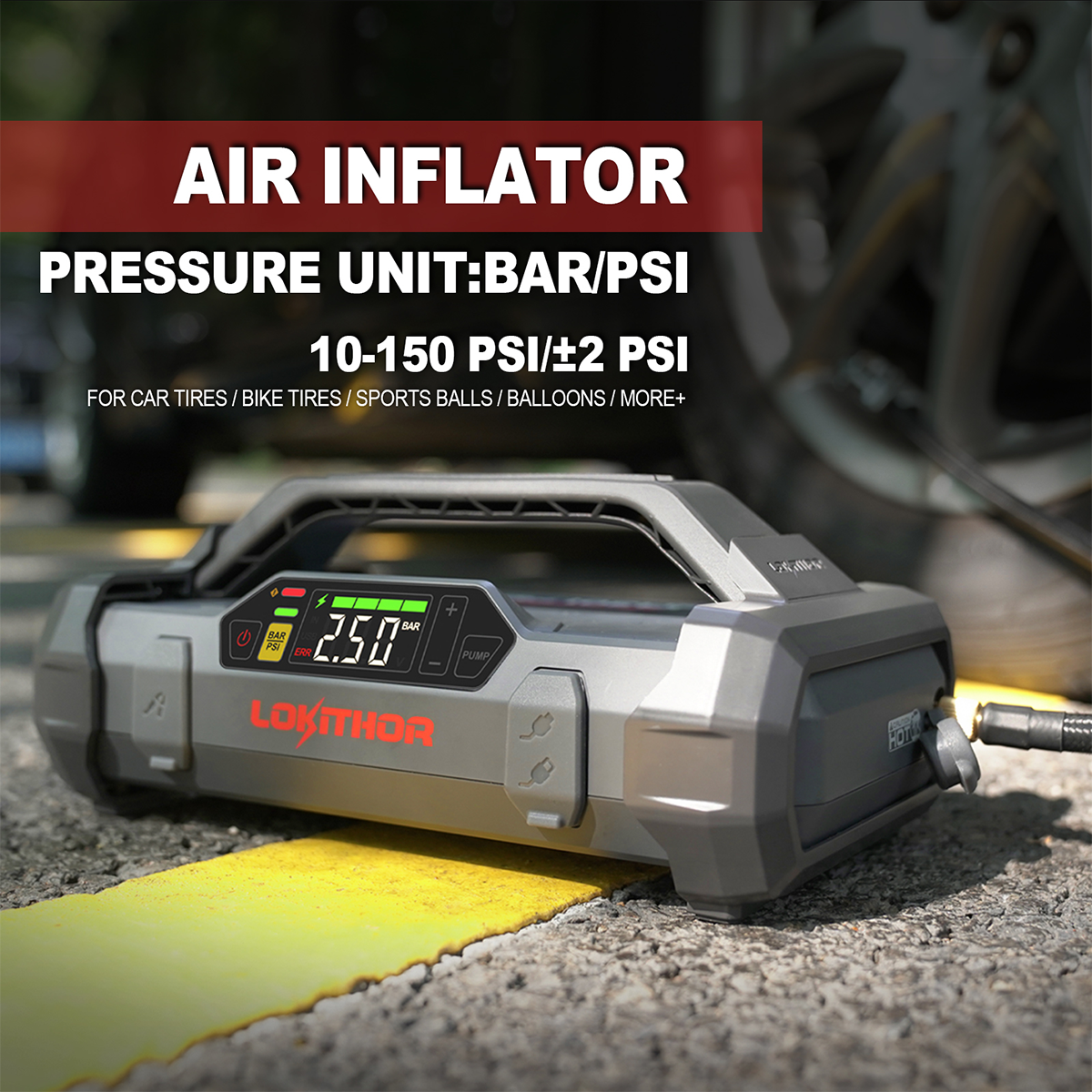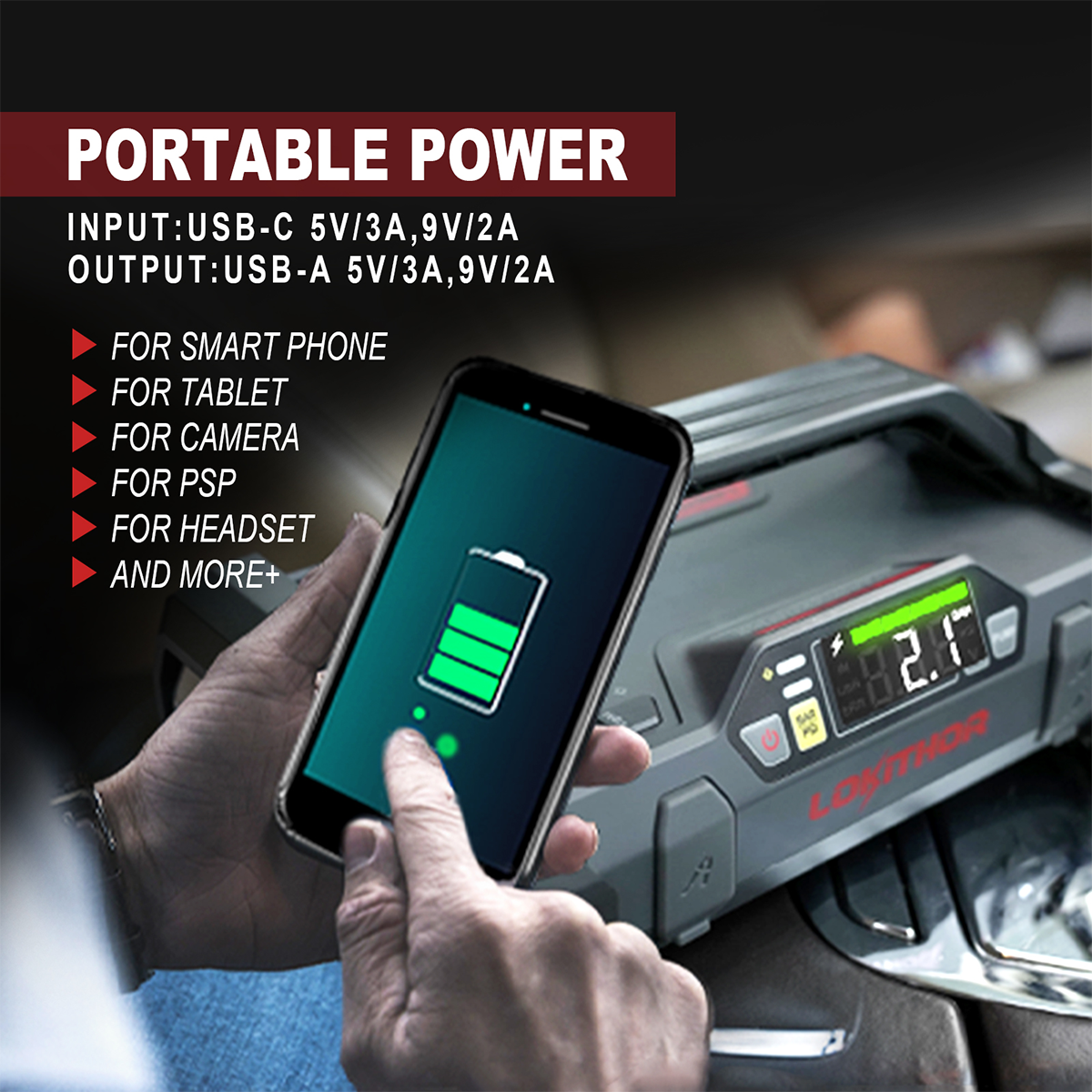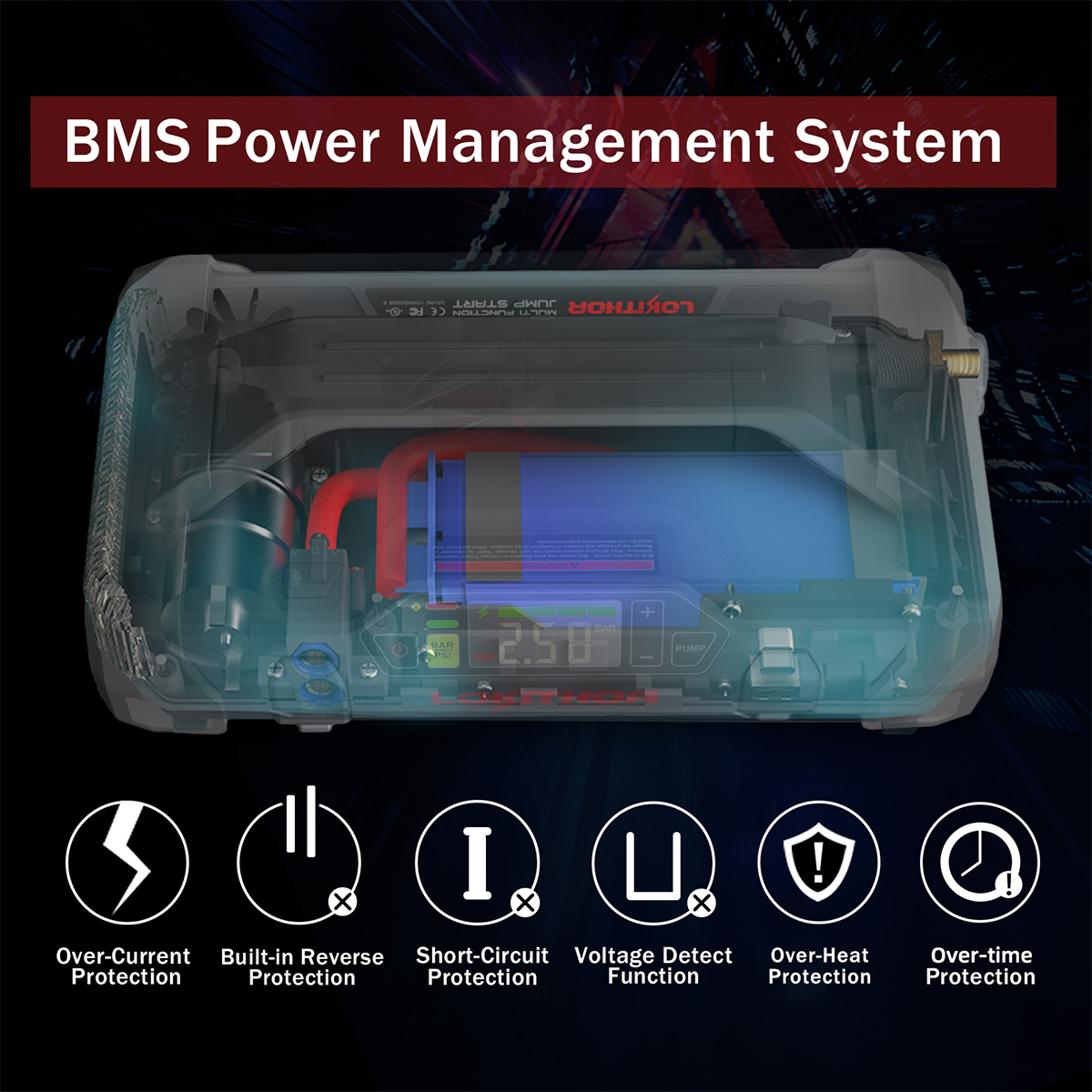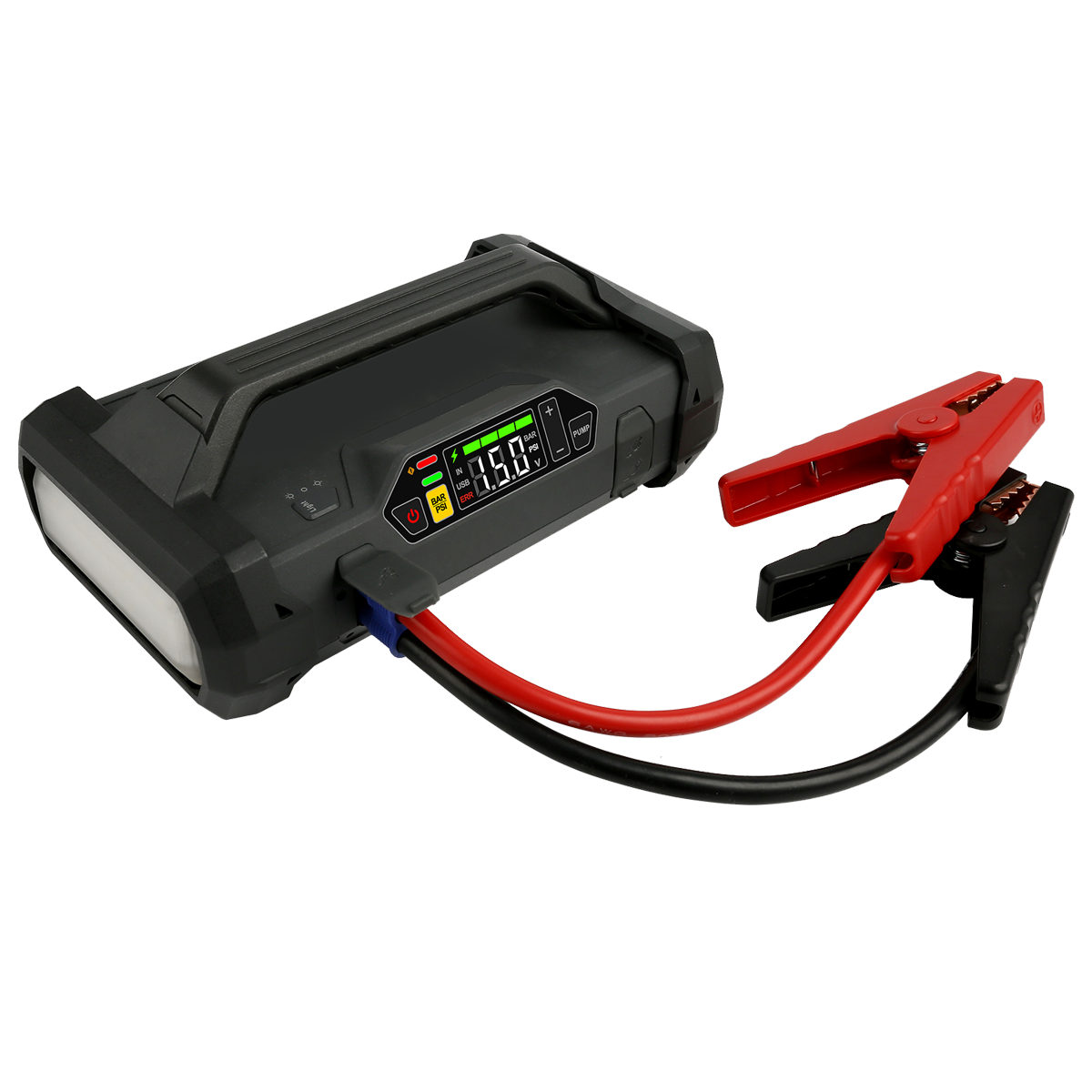 LOKITHOR 12V 2000A Jump Starter and 150PSI Air Compressor
Price:

Regular price

$379.00 AUD

$379.00 AUD

Online Sale
 

12V 2000A JUMP STARTER

The LOKITHOR 12V Jump Starter with a built-in 150 PSI Air Inflator is a multi-function power pack that delivers 2000A peak amps for starting 12V vehicles (Suitable for up to 8-Litre Petrol/Gas and 6-Litre Diesel). 




Compact powerful lithium 2000A Jump Starter.
Reverse polarity protection, which allow it to safely connect to any battery.
300 lumen LED flashlight with 3 light modes.
Recharge your personal devices on the go, like smartphones, tablets, e-watches and more.
Designed for petrol / gas engines up to 8.0 Litres and diesel engines up to 6.0 Litres for cars, boats, lawn mowers and more.






     
Intelligent Multi-Protection & UL Listed
The Intelligent jump starter can detect the voltage of the car battery in real time and set an alarm for abnormal conditions. Via the built-in state-of-the-art BMS power management system, the emergency starter is provided with short-circuit protection, over-current protection, reverse connection protection, over-heat protection, over-time protection and even clip falling off protection. In addition, the Lokithor power starter is UL listed as per UL2743, providing ultimate protection and safety.
Smart Powerful Tyre Inflator

The digital air pump is manufactured with a unique turbocharged movement, which is more powerful, more stable and less noisy. Maximum pressure of 150 PSI and airflow of 35L/Min with tyre-pressure detection. You can even pre-set a desired tyre pressure. The unit can be switched between BAR or PSI and only needs 5 mins to fully inflate a 195/65/R15 car tyre from 0 to 35 PSI. Can pump up to 6 tyres on one charge. Professionally calibrated to display within 1.0% of actual. .
Super Starting Current
The Lokithor portable jump starter has a 2000A starting current, it can re-start your car in 1-3 seconds and up to 40 start attempts under most normal conditions. Suitable for petrol engines under 8 litres and diesel engines under 6 litres, including: cars, motorcycles, boats, RVs, ATVs, SUVs, vans, tractors, mowers and more.


What's In The Box
Lithium Jump Starter / Air Inflator Unit
Jump Starter Battery Clamps harness
Air hose
USB-C Charging Cable
3 x Nozzle Adapters
Accessories & Product Storage Bag
User Guide
Specifications
Starting Current
1000 Amps / 2000 Amps (Peak)
 
 
Internal Battery
74 Watt-Hour Lithium
 
 
USB Input
USB-C: 5V/3A, 9V/2A
 
 
USB Output
USB-A: 5V/3A, 9V/2A for charging phones, tablets etc.
 
 
Recommended Engine Size
Up to 8.0 Litre Petrol & Gas
Up to 6.0 Litre Diesel
 
 
LED Flashlight
300 Lumens
 
 
Dimensions
103 x 254 x 141mm
 
 
Weight
1.78kg
 
 
Warranty
1 Year
Available at: